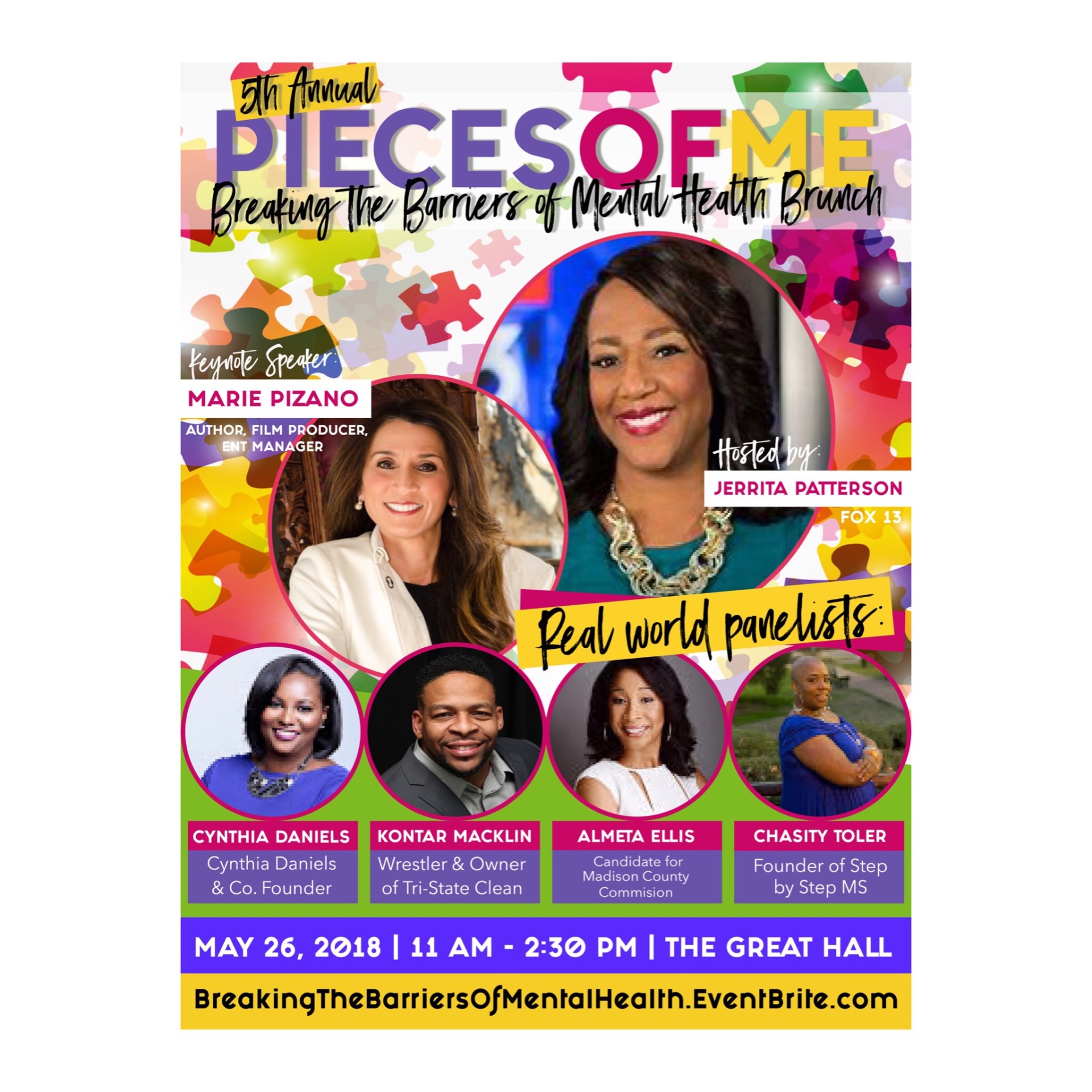 The 5th Annual Breaking the Barriers of Mental Health Brunch was hosted by Jerrita Patterson, FOX 13 Memphis

 Patrons heard expert advise from
Kimberly Jones, LPC/MHSP and Clinical Director for Compass Intervention Center.

Our real world panel is always a hit and it was nothing short of that last year. 
The panel focused on providing real-life scenarios of picking up the pieces and battling fear, depression, anxiety and loss.
Panelists: Cynthia Daniels ( Cynthia Daniels & Co. ) / Almeta Ellis ( Candidate for Madison County Commission, District 4 ) / Kontar Macklin ( Professional Wrestler and Owner of Tri State Clean) / Chasity Toler (Founder of Step by Step MS ) . 

Moderated By: Montoyia McGowan, LCSW

Entertainment was provided by

 LaToya Tennille ( Kevin Hart's - Hart of the City ) and soulful sounds by Memphis' own Katrina Anderson.

​​​BRUNCH WITH US

#BTBOMHBrunch #BTBOMH2019 #SoGladIMadeIt

The 6th Annual Breaking The Barriers of Mental Health Brunch will be held  in Memphis, TN on Saturday May 25, 2019 at The University of Memphis Holiday Inn located at 3700 Central Avenue Memphis, TN

Our objective this year is to focus on stories from those who have made bold and powerful calls to action as a way to forge meaning from emotional, societal and mental challenges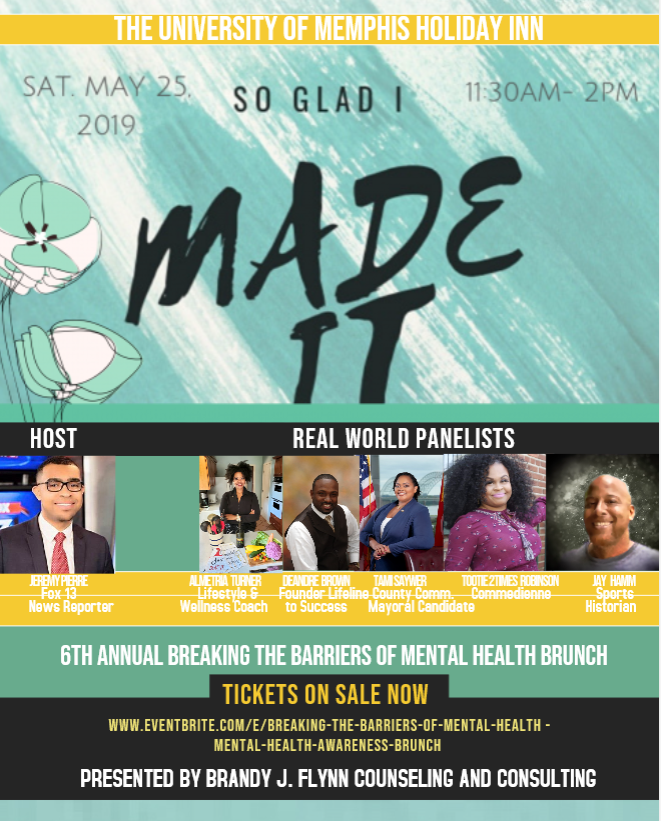 This annual event has proven itself to be the premiere event providing insight on mental illness, education and awareness in the Greater Memphis area.  This coming year's theme is So Glad I Made It. This year we welcome keynote speaker LoTarsha Lee. LoTarsha is an author and a captivating motivational speaker for her transparency regarding her life experiences and her creative approach to living life to its fullest.

LoTorsha Lee, Author and Motivational Speaker

The goal is for patrons to be able to leverage their respective experiences  via positive relationships with community peers and guided conversations with public figures.

For more information on the BTBOMH Foundation please email